Insulated Concrete Form (ICF) For Foundations & Basements
Hollyhock - Your Trusted Subcontractor For Insulated Concrete Forms (ICF)
ICF is an increasingly popular choice for foundations and basements. At Hollyhock Construction, we specialize in utilizing Insulating Concrete Forms (ICFs) to create energy-efficient, durable, and sustainable structures. ICF construction offers a range of benefits, from superior thermal performance to enhanced structural integrity.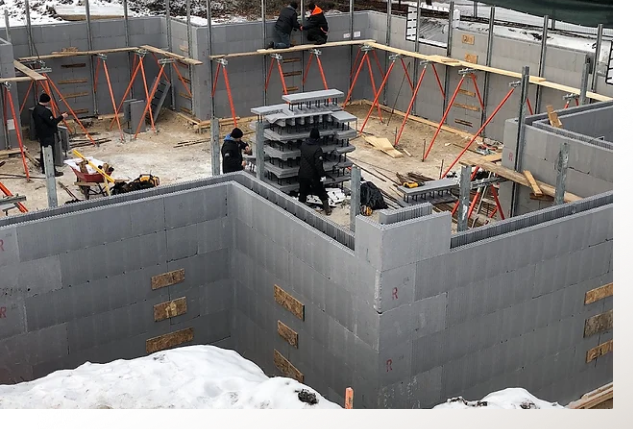 Hollyhock in Action: Photo Gallery
Stack of ICF and Concrete Pouring
Windows, Walls, Bracing to Secure Walls
Foundation Work in Winter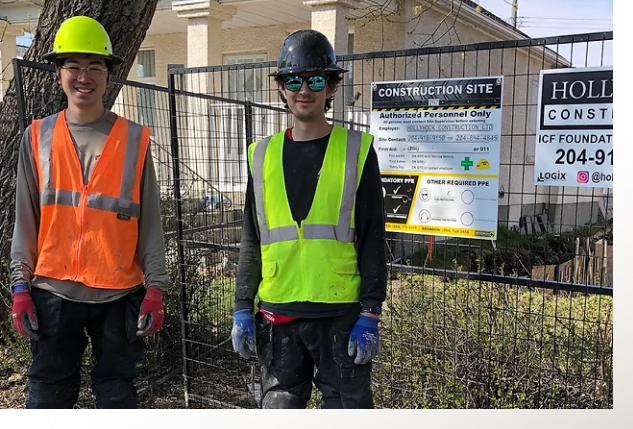 Why Hire Hollyhock as Your ICF Contractor?
When you choose Hollyhock Construction for your ICF project, you can expect meticulous attention to detail, skilled craftsmanship, and a commitment to delivering exceptional results. 
As one of the most active ICF subcontractors in the Winnipeg area, we bring unparalleled experience and expertise to the table.
Why Choose ICF For a Building's Foundation?
There are many reasons to choose ICF when building a home:
Shorter build time
Energy efficiency
Cost-effective
Structural integrity
Sound proof